Building new digital capabilities for evolving needs
While the wealth management sector in Japan still relies heavily on human interaction, digitalization has been gaining momentum. Mega bank groups and major securities firms are leading the way, but there is room for improvement along the entire value chain. Financial institutions need to re-evaluate their models and processes, leveraging technology to enhance efficiency and client experience. By streamlining operations and embracing digital solutions, they can better serve their clients and stay ahead in a rapidly changing landscape.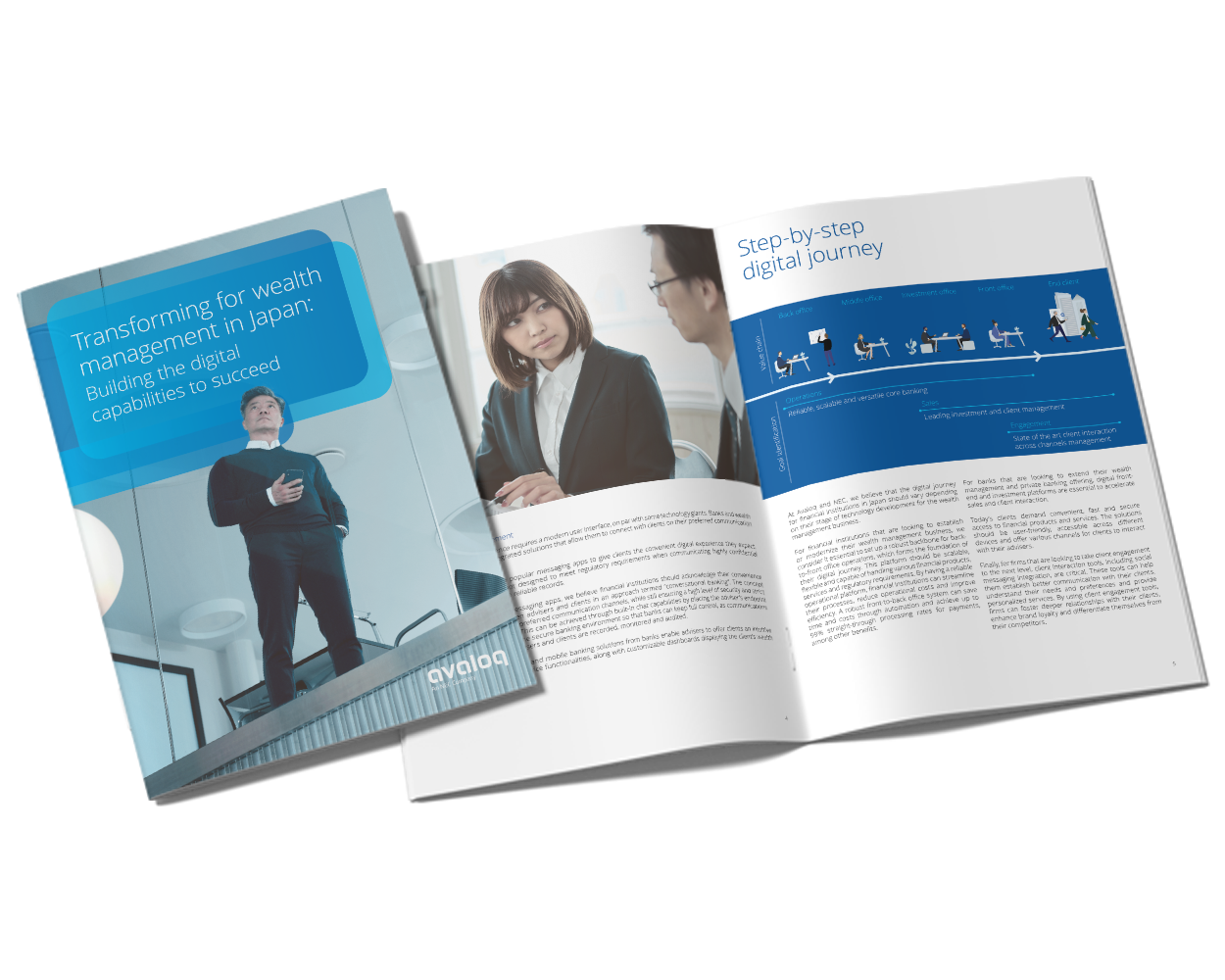 Step-by-step digital journey
At Avaloq and NEC, we believe that the digital journey for financial institutions in Japan should vary depending on their stage of technology development for the wealth management business. For financial institutions that are looking to establish or modernize their wealth management business, we consider it essential to set up a robust backbone for back-to-front office operations, which forms the foundation of their digital journey. For financial institutions that are looking to extend their wealth management and private banking offering, digital front-end and investment platforms are essential to accelerate sales and client interaction. Finally, for financial institutions that are looking to take client engagement to the next level, client interaction tools, including social messaging integration, are critical.
Read more about the new digital opportunities and step by step guideline in Japan's fast evolving wealth management market in our whitepaper