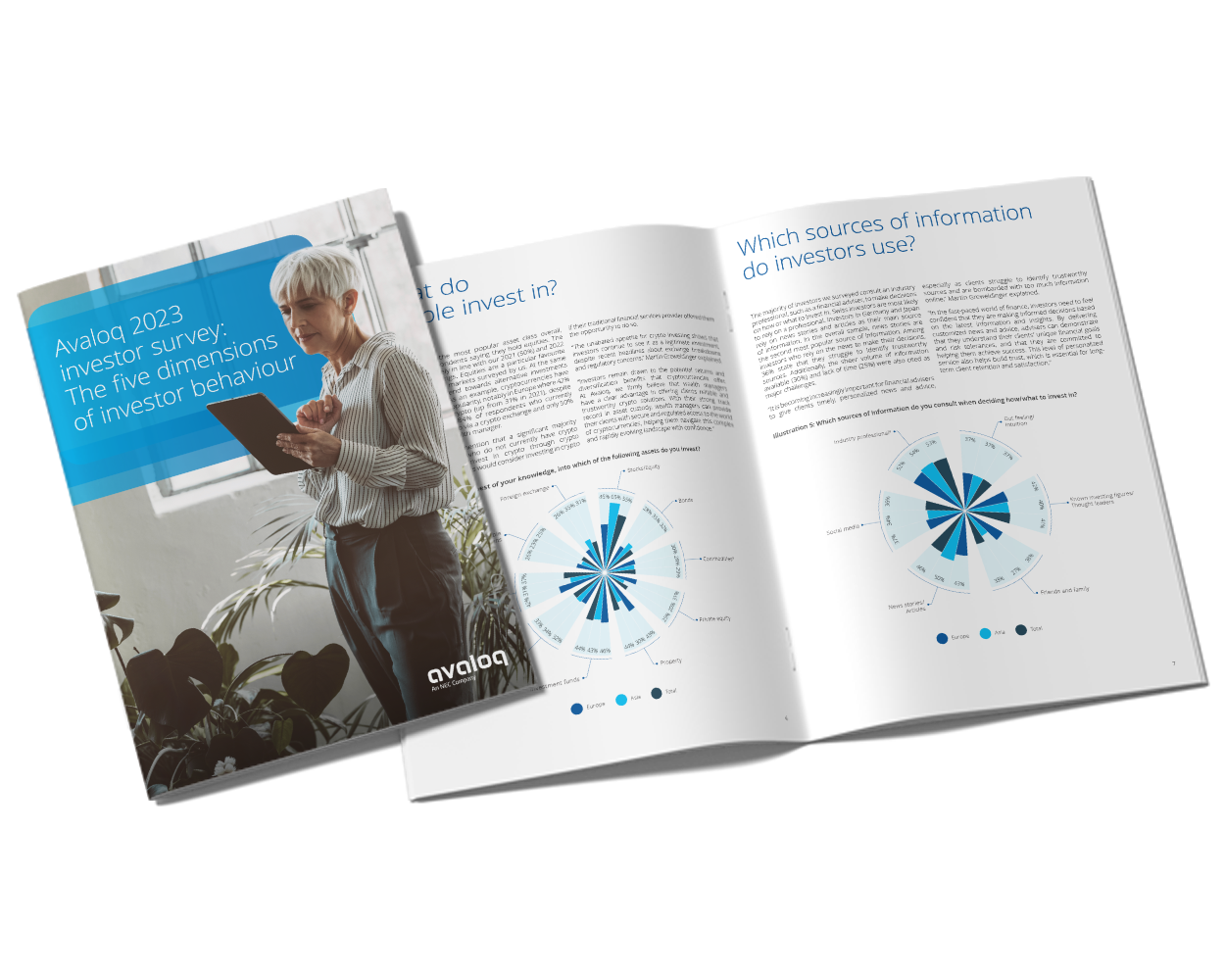 Preview of the Avaloq 2023 investor survey
Generating additional income and saving up for old age are the top motivating factors overall. In Switzerland, over half of respondents also invest to pursue their entrepreneurial activities.
---
Advisory services and discretionary portfolio management are the most popular investment methods overall. Germany is an outlier, with online brokers coming out on top.
---
"Balanced" is how over a third of respondents describe their risk approach. By contrast, over a third of investors in Hong Kong label their attitude to risk as "fairly aggressive".
---
Equities remain the most popular asset class overall and are a particular favourite in the three Asian markets surveyed by Avaloq.
---
Industry professionals are the favoured source of information when making investment decisions in the overall sample. In Germany and Japan, investors prefer to rely on news stories and articles.
Read more about the findings and insights from the Avaloq 2023 investor survey in our research report.