The Operations teams of the financial industry are looking back on a turbulent year, dominated by topics of resilience, remote working and the handling of huge transaction volumes. For us as a business-process-as-a-service (BPaaS) provider, as well as for the back offices of our on-prem and software-as-a-service (SaaS) clients, it is time to refocus on the future again - a future full of new technologies and digital transformation.
A brief look back – 2020 for Avaloq BPaaS
The operations teams of the industry had front-row seats to the full might of the pandemic crisis. And, as we at Avaloq run the operations for 35 banks on our own platform, we shared that experience with them. From the very beginning, transaction volumes spiked to unseen levels. In March, we observed up to a 116% increase in transactions and, over the full year, volumes remained 40% above the previous year. Combined with a sudden urgency to move the labour force into working from home, the situation became critical for those who were unprepared.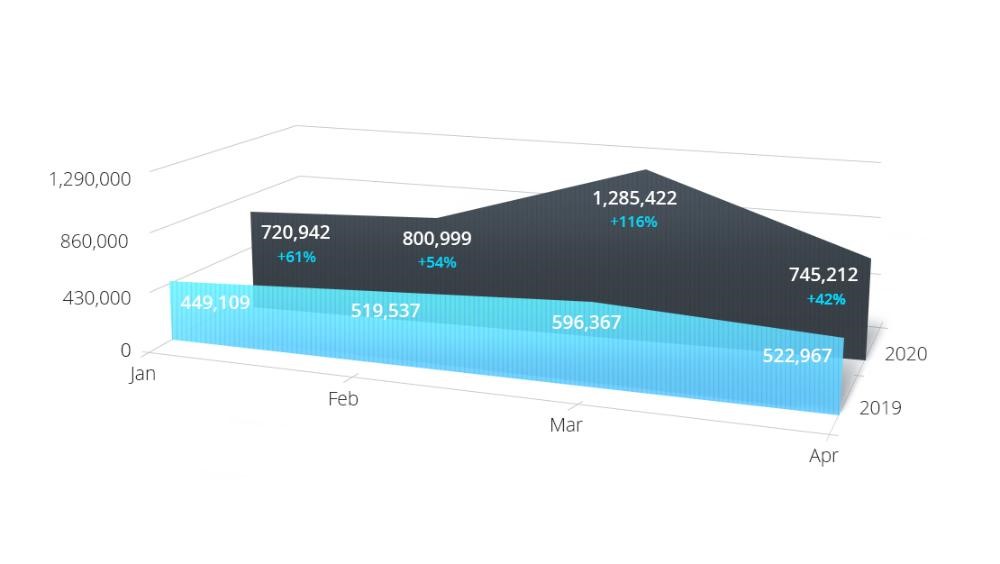 For Avaloq, the early segregation of our staff and activation of business continuity plan (BCP) locations allowed us to continue servicing our clients without any interruptions. Our IT enabled us to move staff to home office swiftly and seamlessly. More than that, we maintained complete service level agreements adherence throughout the year, including the unsettling start of the pandemic crisis in Q1 2020. By now, dealing with ever-changing lockdown regulations and pandemic restrictions has become a daily routine for us and any other operations teams. The same can be said for working from home, which has established itself as a new reality. It's time for the industry to find their footing in this new normal and get back to innovating their business. So, let's look forward to the year that's just started, and what developments it might bring to back-office functions. We spoke to our client's back-office executives and asked them about their upcoming projects. We captured their expectations on 2021 in Avaloq's Front-to-Back-Office Report.
The Back Office of the future will be at the forefront of change
In the Avaloq Community, some banks run their own back office, using our core banking software on premise or as Software-as-a-Service (SaaS). In addition to that, our Avaloq experts operate the banking operations of 35 BPaaS clients from client service centres around the globe. This makes us strong allies for our clients when it comes to running and innovating operational processes. As we learned in interviews with the back-office executives of our clients, they have ambitious plans to innovate the operating models and help improve the customer experience of their institutions. Let's have a closer look at future technologies and what the back offices of our clients have to say on the topic.
Process automation
"The whole controlling and risk management will remain in human hands. Only for the simpler tasks, like payment orders or securities settlements, will fully automated processes take over – with no need for a human operator to interfere."
A BACK OFFICE EXECUTIVE
When talking to leaders in operations, we learn that experts no longer see automation as an instrument to just replace human work power. It's not about substituting human expertise, but about getting rid of human mistakes, and thus, increasing the quality level even higher while further reducing operational risks. When simple tasks, like payments or settlements, are automated, human resources can be freed up for tackling more complex, specialist tasks, such as risk management or controlling. And this is where human intellect and the ability to assess complex situations is needed most. This exactly mirrors our own experience with banking operations teams. Putting your operations in our hands increases automation and reduces risks, while increasing quality and improving your C/I ratio. But the key benefit of automation is that it frees up our experts for exception handling and further service improvements. Ultimately, this makes their jobs more interesting and challenging and is a driver for employee retention.
Blockchain and digital assets
The back-office experts of our clients recognize blockchain as a future game-changer and shared with us three different areas of their business where they see an effect of the technology. One is the establishment of digital shares and crypto assets, which will allow investment banking clients an alternative access to capital markets.
"We can offer investment banking clients a completely new market access to raise capital. Their dept capital can be acquired by issuing and trading security tokens, bypassing the old capital market world completely."
A BACK OFFICE EXECUTIVE
The second area is private banking, where digital assets will allow for micro savings with financial instruments, and will therefore enable new segments to access investing. And, last but not least, the tokenization of non-bankable assets and their inclusion in client portfolios is opening up new asset classes for investors – ones that were previously reserved for the ultra-high-networth segment. At Avaloq, we truly believe in the potential of tokenization and digital assets and work towards a seamless inclusion of these new asset classes into client portfolios. A first milestone on this journey is the cryptocurrency module, developed with our partner Metaco, allowing clients to trade Bitcoin alongside their traditional assets.
A critical function in capable hands
The weight-bearing function of banking operations in a financial institution demands high stability and resilience and, at the same time, an ability to support the digital innovation of the organization's business model. These high demands on the back-office workers of the future require a flexible personality and an innovative spirit. Those who are able to adapt to new situations and have a willingness to learn will prove essential for years to come.
"In a fast-changing world, we have to cope with ten new regulations for the financial industry each year. We are overwhelmed with new regulations and requests that we have to implement. That's why I need Back Office employees with a certain willingness to learn and adapt to new situations. I need an innovative spirit and people who love to work with new topics, a real willingness to change."
A BACK OFFICE EXECUTIVE
In saying that, every bank and wealth manager needs a powerful team as an operational backbone who is up to the task. And looking forward to the rest of 2021, we wish all those teams in the industry a calmer, more predictable year, dominated by innovation and transformation once again, instead of crisis mode.