Increase client approvals with digital investment proposals
Customize and launch your own online banking with more than 100 frequently updated features or integrated third-party content. Our fully responsive Web Banking covers the needs of any client segment. Offer your clients self-service functionality for payments and trading, along with customizable dashboards displaying the client's wealth and performance overview. Send new investment proposals directly through web banking with a digital signature option and increase your online sales.
Customizable dashboard
Investment proposals
Trading (securities, FX & crypto)
Document management
Multi-entity & multi-language
Video calls and co-browsing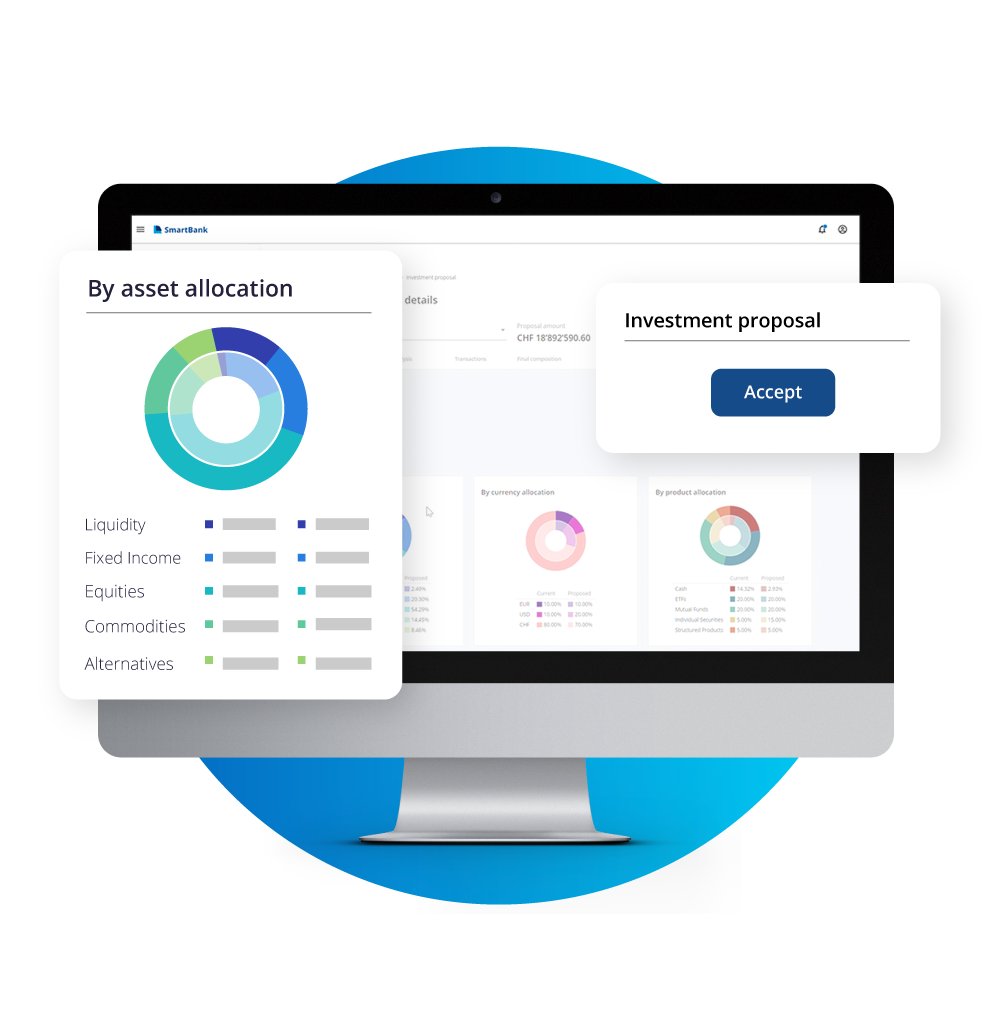 Display product promotions with 100% visibility
Present clients with highly engaging banking promotions while offering them a seamless user experience on their mobile phone. Clients across all segments can benefit from 24/7 access to everything from account balances to open banking payments (via PSD2 APIs) through to an extensive range of trading capabilities including crypto trading. Launch your own digital banking quickly with our design system which allows efficient customization of native or web-based mobile apps.
In-app banner promotions
Investment proposals
Trading (securities, FX & crypto)
Scan & Pay (QR code, IBAN)
Biometric authentication
Open banking (multi-banking, PSD2)
Answer client requests in seconds
Allow your relationship managers to access relevant client data, personalized news, and client conversations directly from their smartphones. Our Engage App is integrated with popular messaging apps so your clients can communicate with their relationship manager using WhatsApp, WeChat, or Line while you remain fully compliant. Natural language processing detects client intent and immediately prepares automated responses, such as prefilled trade proposals, for your relationship managers, increasing efficiency and customer satisfaction.
Social messaging integration
Natural language processing
Client intent detection
Smart suggestions, e.g. trade proposal
360˚ client view
Document sharing
Managed Cloud Infrastructure
Avaloq runs your enterprise databases and applications on a specially-designed cloud platform.
Access the benefits of cloud securely, while staying compliant with local regulations

Avaloq's cloud platform is built to perform, scale and be highly reliable

Reduce your data centre footprint and improve sustainability
Managed Cloud Services
Access a robust set of technologies, policies, and processes via Avaloq's deployment platform.
Run cloud-native products and services in the cloud of your choice

Benefit from faster time to market with a SaaS delivery model

Combine with retained technology on-premises to leverage existing investments
Observability & Management Services
Avaloq provides end-to-end visibility of services delivered on multi-cloud deployments.
All necessary building blocks for multi-cloud compliance are covered

Shared security and privacy features from leading cloud providers

Avaloq manages and simplifies the process as a trusted orchestrator
See which of our clients are running on Avaloq Engage
What do financial organizations like Barclays, Banque Cramer and Luzerner Kantonalbank have in common? They all benefit from optimized efficiency – supported by Avaloq Engage.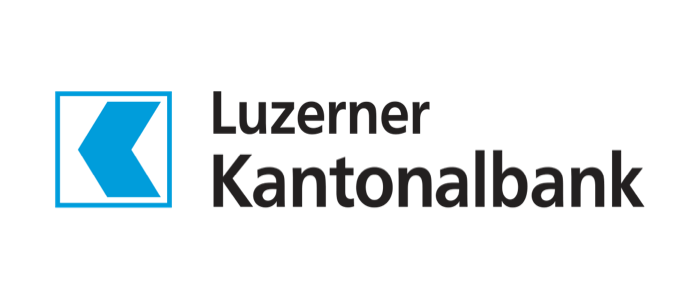 "By switching our web banking solution to Avaloq, we provide our customers with a state-of-the-art online banking experience."
Marcel Hurschler
CFO, Luzerner Kantonalbank
Want to learn more about Avaloq Engage?
Contact us today for further information on how it can make a difference to your business.